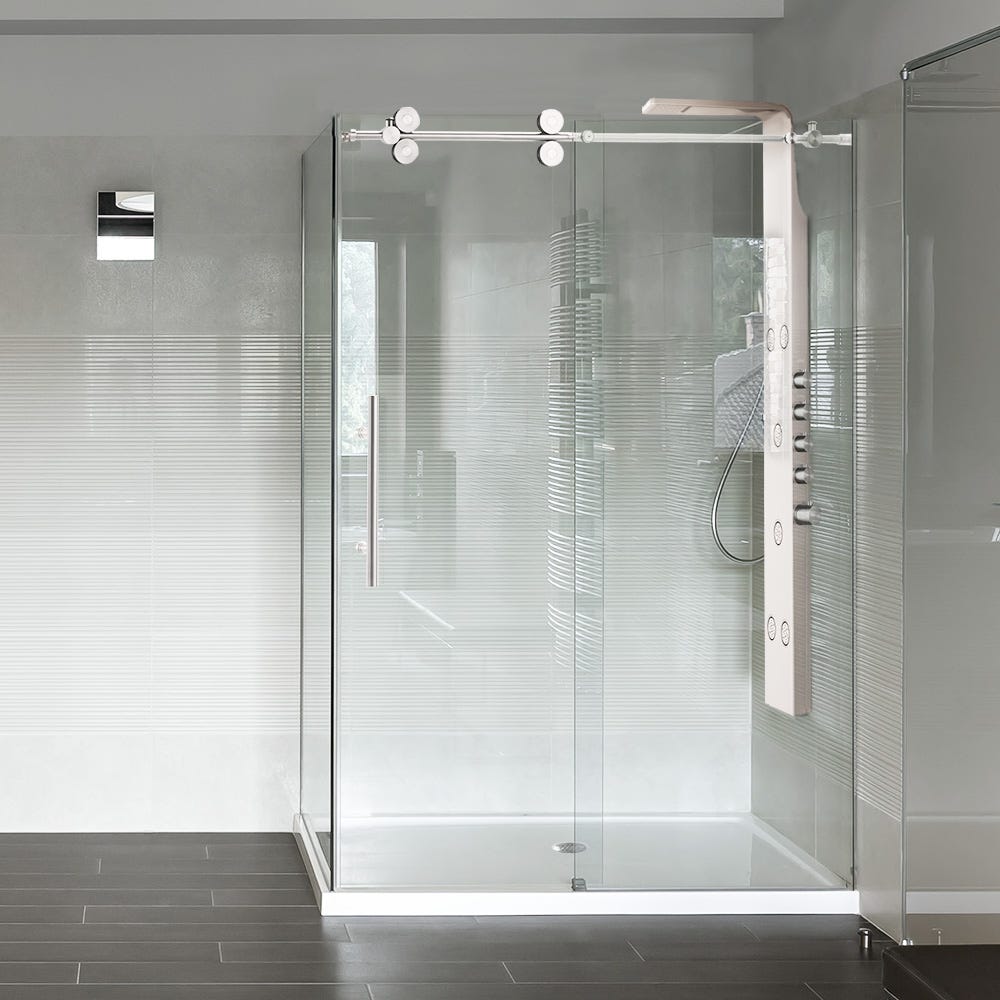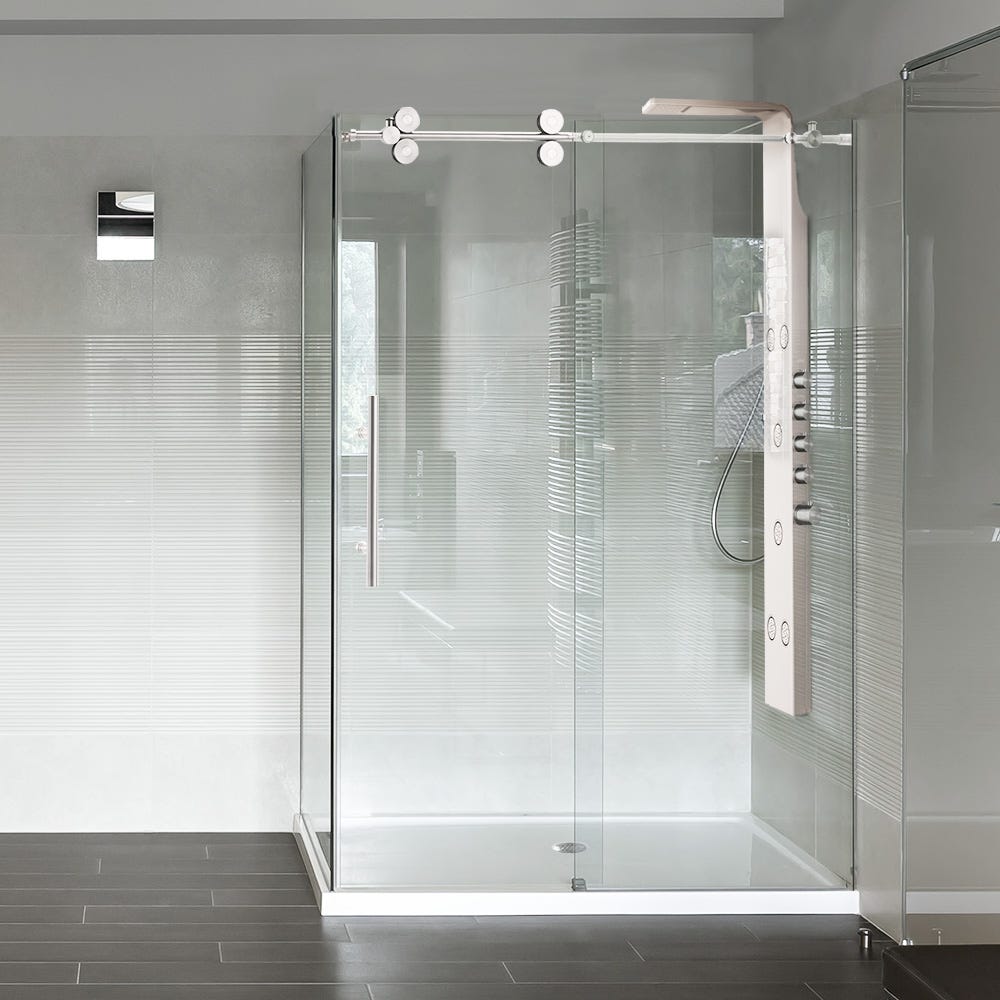 ATHENS
Our ATHENS collection is made to last, with its 8mm thick tempered glass and its sliding mechanism on rail. This collection features brushed nickel details, such as state-of-the-art wheels, frames and straight-lined handles made of stainless steel, giving your bathroom that trendy industrial look!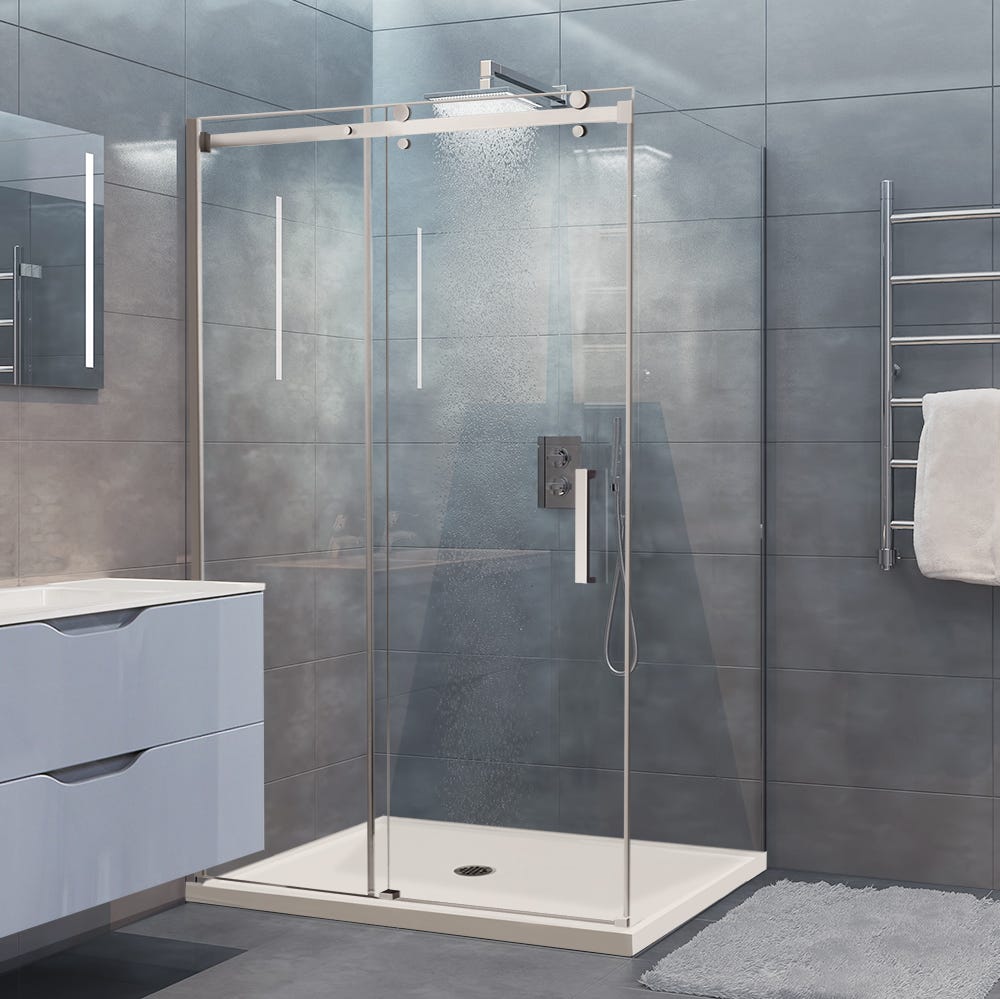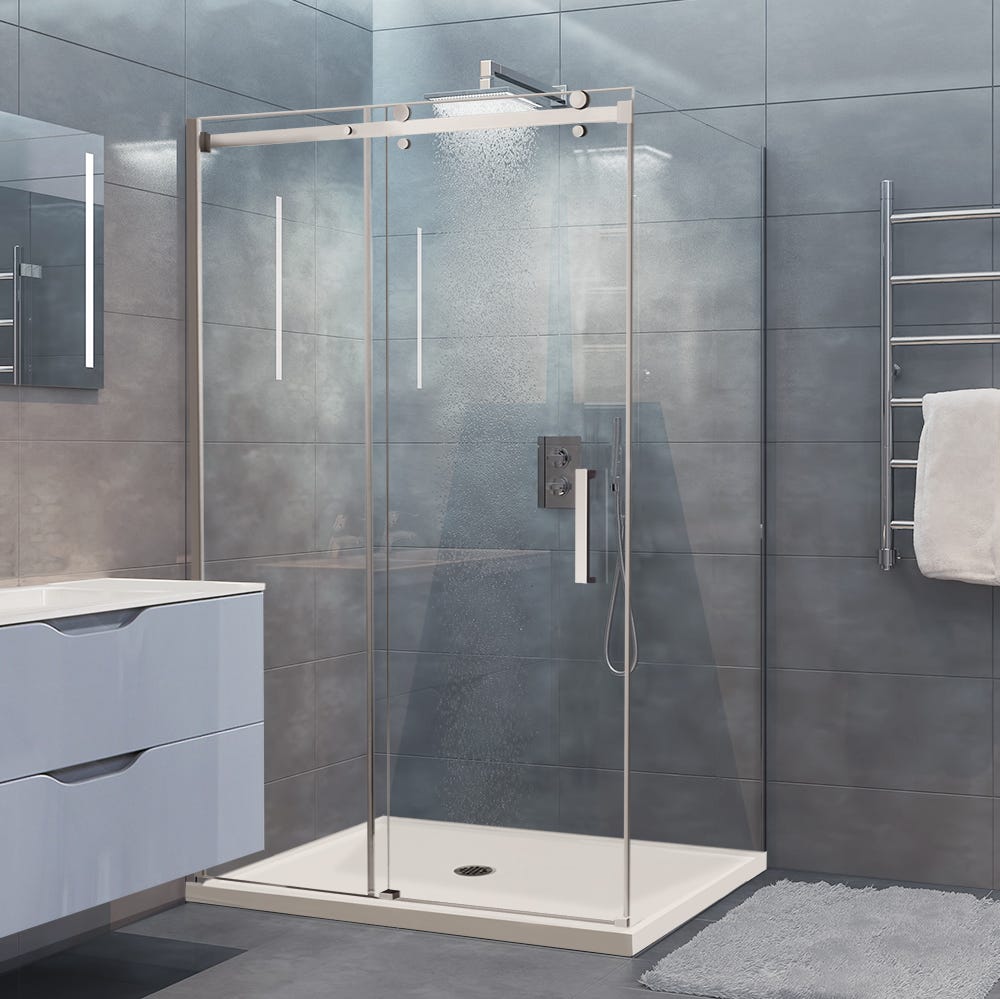 OLYMPUS
Our OLYMPUS collection is a must for any bathroom! Made of resilient 8mm thick tempered glass, it will stand the test of time, thanks to its gentle sliding doors that preserve the materials. With its chromed details, this collection features a contemporary touch that so many people are seeking!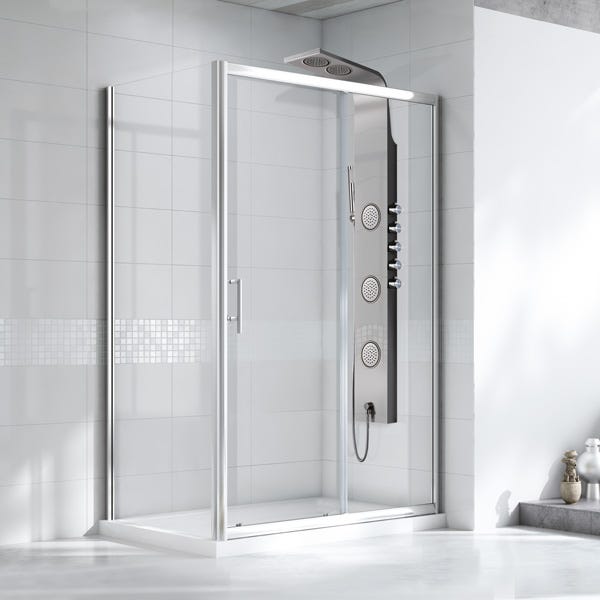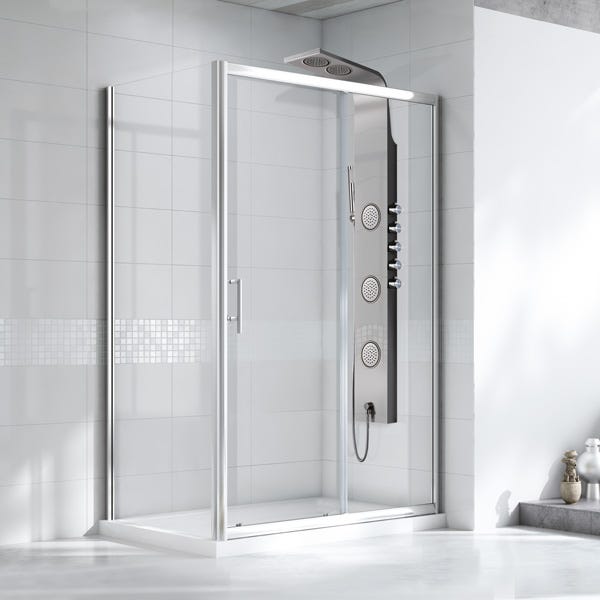 APOLLO
For a trendy bathroom with subtle chrome accents, our APOLLO collection is an obvious choice! Its clear 6mm thick tempered glass will bring your bathroom a lean look while its sliding doors will help you maximize your space. A durable and cost-effective option!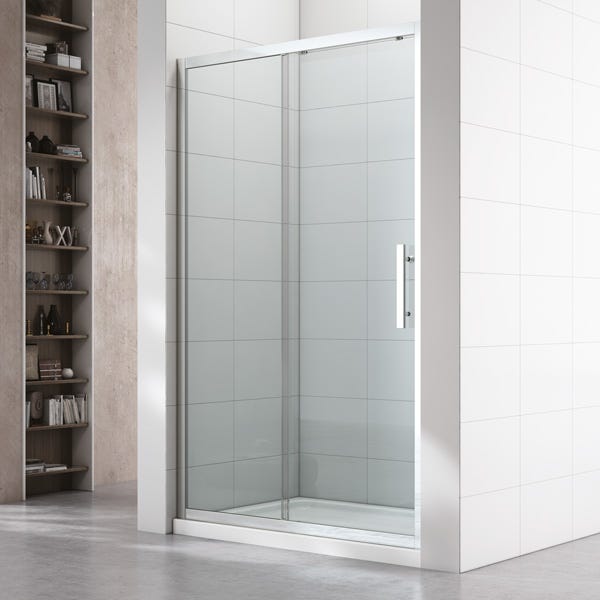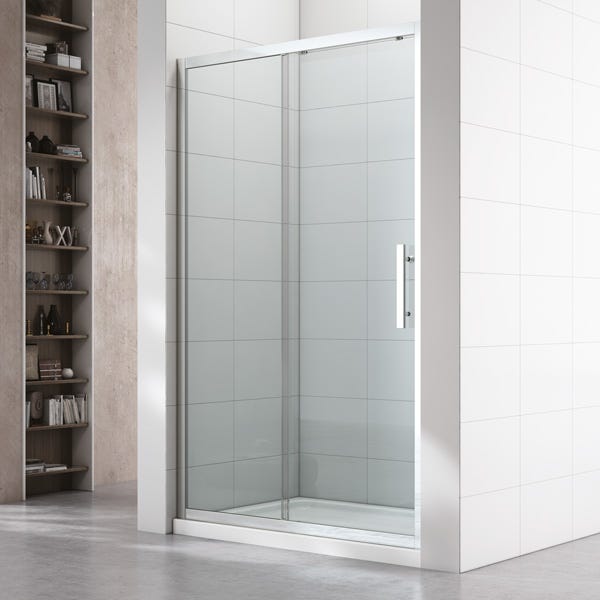 SALTO
Showcase your bathroom's clean and modern look with our SALTO collection! The 6mm thick glass doors promise an open and airy feel to your space while chrome frames and handles will highlight its modern twist. The SALTO collection easily adapts to any bathroom style!