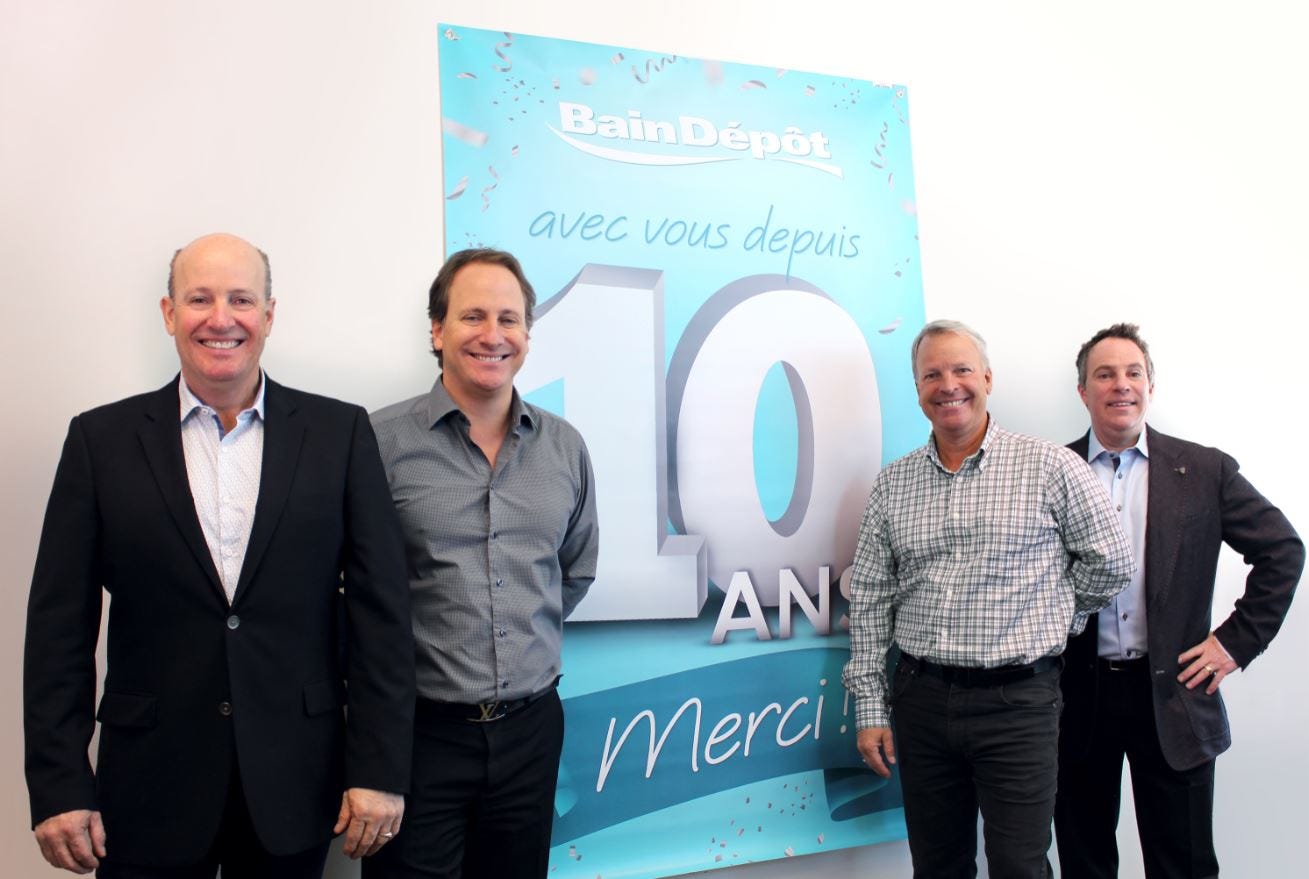 Bath Depot entered homes in Quebec and Ontario back in 2008. The founders, the Nadeau brothers Marc, François, Guy and Gilles, started out 20 years ago in the plumbing distribution industry.
By offering everything for bathrooms and kitchens under the same roof, Bath Depot positioned itself in a niche that had yet to be developed. In fact, between big-box retailers and superstores and higher-end boutiques, there was a whole new market for Bath Depot. With its experience and expertise in the field, the Nadeau family successfully secured the company's position in the industry and it has been growing ever since. The company's mission: to offer consumers beautiful and trendy quality products at affordable prices.
Bath Depot sets itself apart by offering exclusive products and since it acts as a manufacturer, distributor and retailer all at once, customers benefit from personalized, fast and efficient service and highly competitive prices.
Today, with 37 stores in Quebec and Ontario and more than 200 employees, Bath Depot has literally reinvented the shopping experience in this sector of the retail industry.